Closing Announcement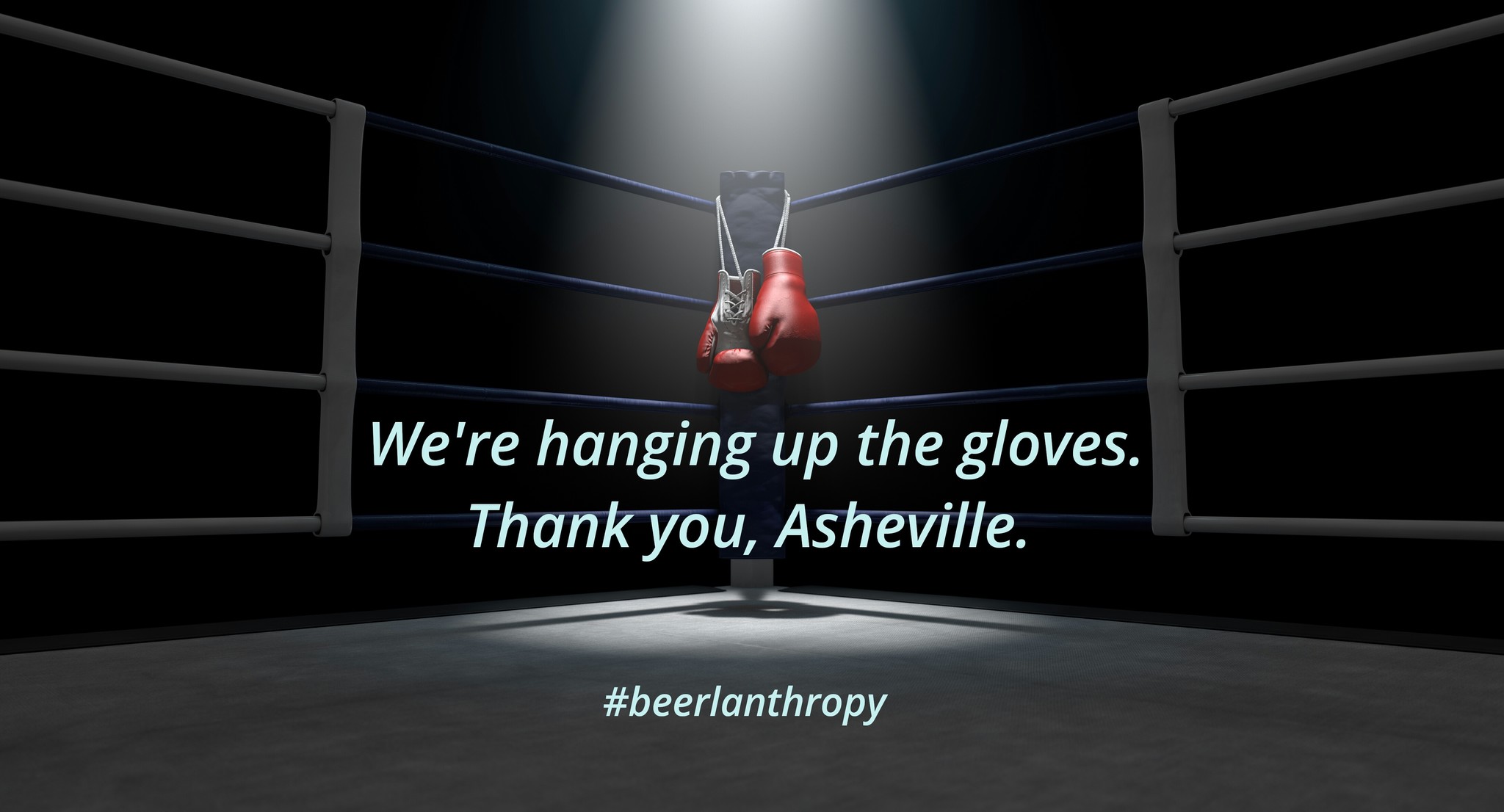 "Thirteen years ago, we packed up our lives and moved to the mountains with the dream of owning a humble storefront to bring beer to the people. Every moment has been a wild adventure. We're so incredibly grateful to have been a part of the small business community and to have witnessed first-hand Asheville's growth into a beer destination. Thank you for letting us serve you. It's been a pleasure."

— Jason & Julie Atallah

The final round begins now. Check in-store or online for our liquidation sale. 
###
Bruisin' Ales will be closing its doors in early 2020 (most likely late February).
Until that time:
-
Winter Hours
will remain in effect.
- Outstanding gift cards will be honored.
- Special orders for full cases and kegs will be accommodated.
- Draft and packaged beer will continue being served in-store.
- We'll continue purchasing only the most popular beers for our regular customers.
- Most remaining inventory will be discounted beginning Jan. 13.