Everything you need to know about the greatest customer appreciation event ever!
Bruisin' Ales customers are one of a kind, and to show our appreciation for the loyalty and support our dedicated customers have shown us over the last eleven years, we're pulling out all the stops with a full day of tastings, giveaways and discounts the likes of which have never been seen in the Asheville market. Because our customers are the best in the world, we're breaking out some of the best beers that have ever hit Asheville shelves — and some that never have — on Saturday, May 26.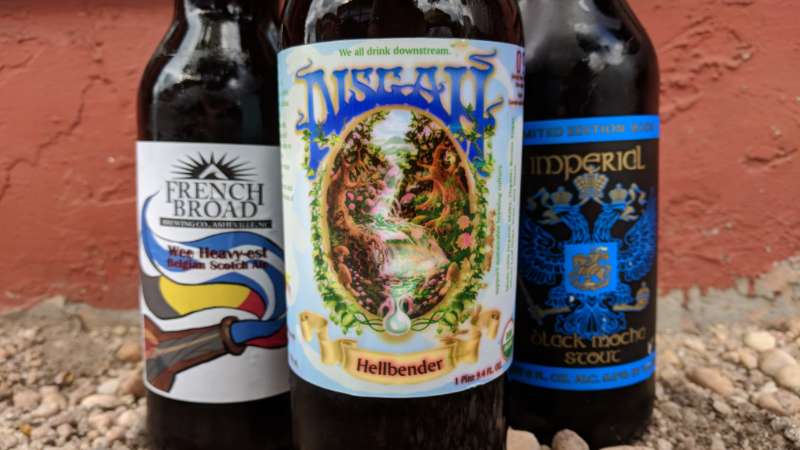 From 1-4 p.m., we'll be tasting rare vintage examples of local Asheville beers pulled straight from the owners' cellar. We're pouring 2008 Pisgah Hellbender Barleywine and 2008 Highland Imperial Black Mocha Stout, alongside an undated vintage of French Broad Wee Heavy-est. Both Imperial Black Mocha Stout and Wee Heavy-est haven't been produced in years, so this may be your only chance to try these unobtainable gems from Asheville's storied beer past. All large-format local bottles will be 10% off from 1-4 p.m., and we'll also be giving away vintage local bottles, a Bruisin' Ales Hoodie, and a Bruisin' Ales merch pack.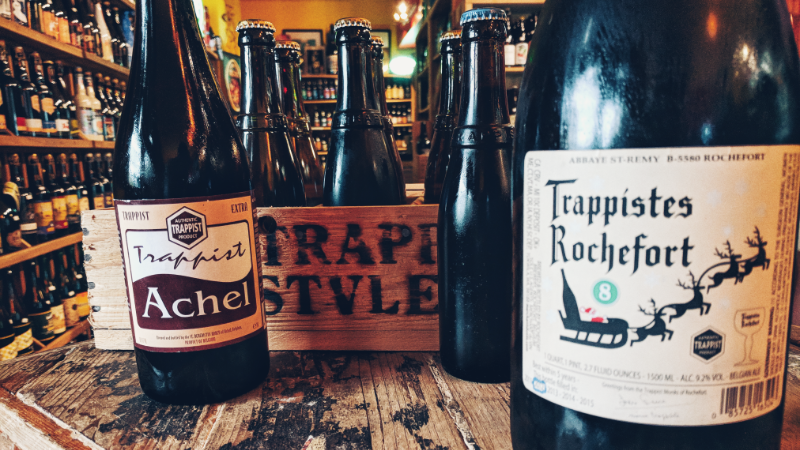 Then things get really interesting from 4-7 p.m., when we'll be sampling vintage Belgian Trappist ales from some of the best breweries on the face of the Earth. 2012 vintage Rochefort 8, 2009 Achel Extra, and both Westvleteren 12 and 8 will be opened for those lucky enough to drop by, and we'll be raffling off bottles of each during the tasting. These have traditionally been the most sought after beers in the world, and it's an extremely uncommon privilege to be able to taste them all side by side. All Trappist beers will be 10% off from 4-7 p.m., and in addition to the featured bottles we'll be giving away a Bruisin' Ales t-shirt and a gift pack including our store-exclusive Golden Gloves series of beers crafted in collaboration with some of our favorite local breweries.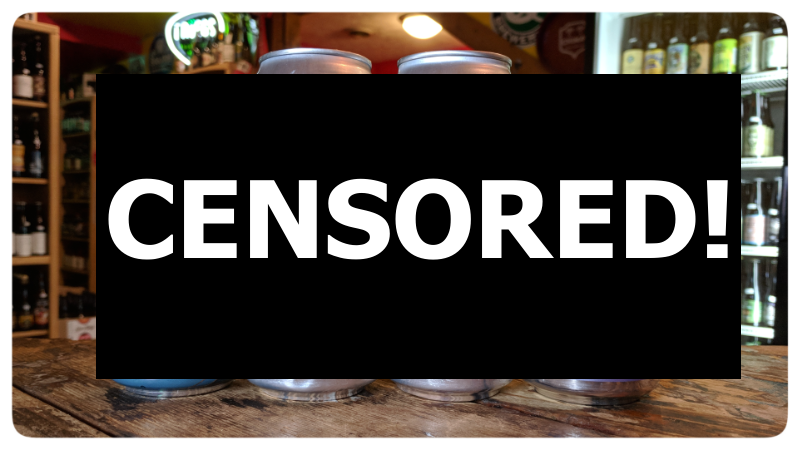 Finally, from 7-9 p.m. we'll be tasting four of the freshest, newest and hottest IPAs in the store, with a 10% discount on all IPAs from 7-close. They're so fresh, some of them might not even be in the store yet! To find out the super-secret lineup, you'll have to stay tuned to our social media accounts in the days leading up to the big event. We'll be giving away a $50 Bruisin' Ales gift card,  a Bruisin' hoodie, and another merch pack.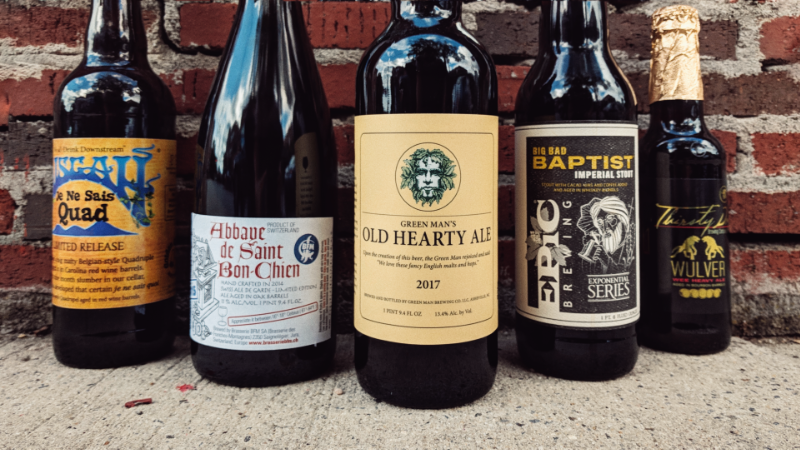 But it doesn't end there — all day long, we'll be pouring our Golden Gloves beers along with a specially curated lineup of staff favorites. Je Ne Said Quad and Old Hearty Ale — our exclusive Golden Gloves beers — will be pouring alongside Thirsty Dog Wulver, Epic Big Bad Baptist, and a rare 2011 vintage BFM Abbaye de St. Bon Chien from 12-9 p.m., with a 10% discount on all five beers available throughout the day. You'll also find discounts on all Bruisin' Ales merch, including glassware, t-shirts, hoodies, pint koozies, bottle openers, coasters and coaster sets all day long. 
This is, without a doubt, the most ambitious day of events that Bruisin' Ales has ever put on, and we're thrilled to be able to offer this extravagant thank you to the community we've been lucky enough to serve for over a decade. As Asheville's first craft beer store — and still the best — it's our honor and privilege to share the most exceptional lineup of beers we've ever opened at one time with the people who have made it all possible. We wouldn't be here without you, so stop by on May 26 and let us give you the thanks you deserve — the way only a world-class bottle shop can!